The CHL Group Stage Schedule for the upcoming season has been published. Ilves' opponents in Group E are Red Bull Salzburg, Fribourg-Gottéron and Stavanger Oilers.
Ilves will make their CHL debut in September when the season starts with two away games in Fribourg, Switzerland and Salzburg, Austria. Friboug-Gottéron – Ilves will be played on Thursday, 1 September starting at 9 pm Finnish time and Red Bull Salzburg – Ilves on Saturday, 3 September at 9.20 pm.
The following week includes two home games at the Nokia Arena, Tampere. Ilves will face Fribourg-Gottéron on Friday, 9 September at 7 pm and Red Bull Salzburg on Sunday, 11 September at 4 pm.
The fourth team in Group E, Stavanger Oilers, will visit Tampere on Tuesday, 4 October when the game starts at 7 pm. The last game in the Group Stage takes place in Stavanger, Norway on Wednesday, 12 October at 7.30 pm.
Ilves' season tickets for the 2022–2023 season include 30 regular season Liiga games and all three home games in the CHL group stage.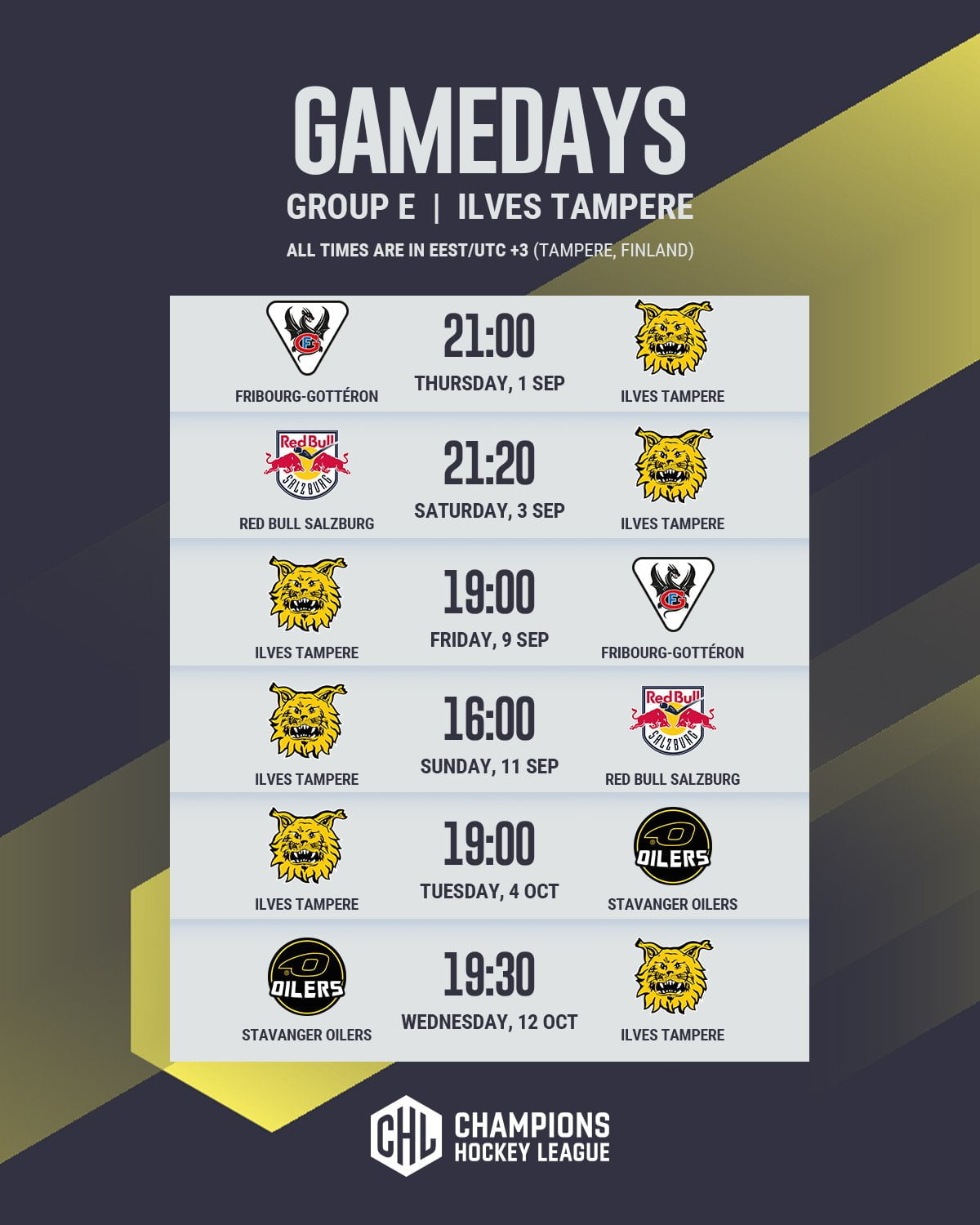 ---

---