Finland beat Canada 4–3 in the overtime of the 2022 IIHF Ice Hockey World Championship final that was played at the Nokia Arena, Tampere, Finland today. The Finns, now four-time world champions, celebrated their previous gold medals in 1995, 2011 ja 2019.
Finland's gold medal team included forwards Marko Anttila, 37, and Toni Rajala, 31. Anttila was part of the Ilves' bronze medal team this season. Rajala represented the club in 2008–2009 and 2010–2012 Liiga seasons. Anttila scored 5 points (2 goals, 3 assists) and Rajala 6 points (4 goals, 2 assists) in 10 games at the World Championship tournament. Finland's head coach Jukka Jalonen, 59, was the head coach of Ilves in 1992–1995 seasons. Coach Ari-Pekka Selin, 59, worked for Ilves as an assistant coach in 1999–2001 and as head coach in 2001–2002.
Czechia beat USA 8–4 in the bronze medal game and secured their first World Championship medal in ten years. The team's goaltender trio included Ilves goaltender Marek Langhamer, 27, and Lukáš Dostál, 21, who played for the club in 2019–2021. Langhamer was awarded Czechia's best player in the bronze medal game. Dostál played in the team's opening game (5–1 win) against Great Britain, but an injury kept him out for the rest of the tournament.
The Ilves organization congratulates the gold and bronze medalists!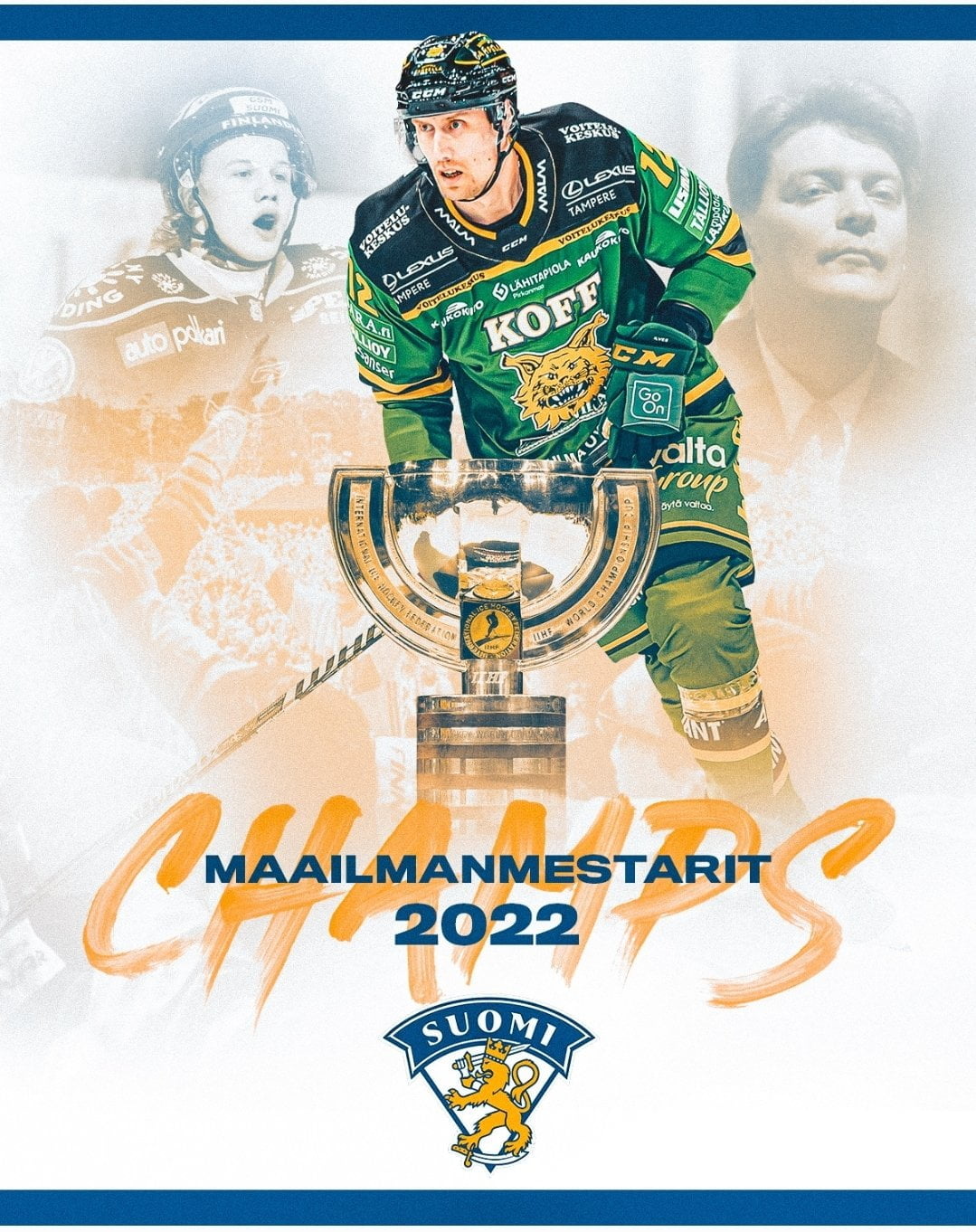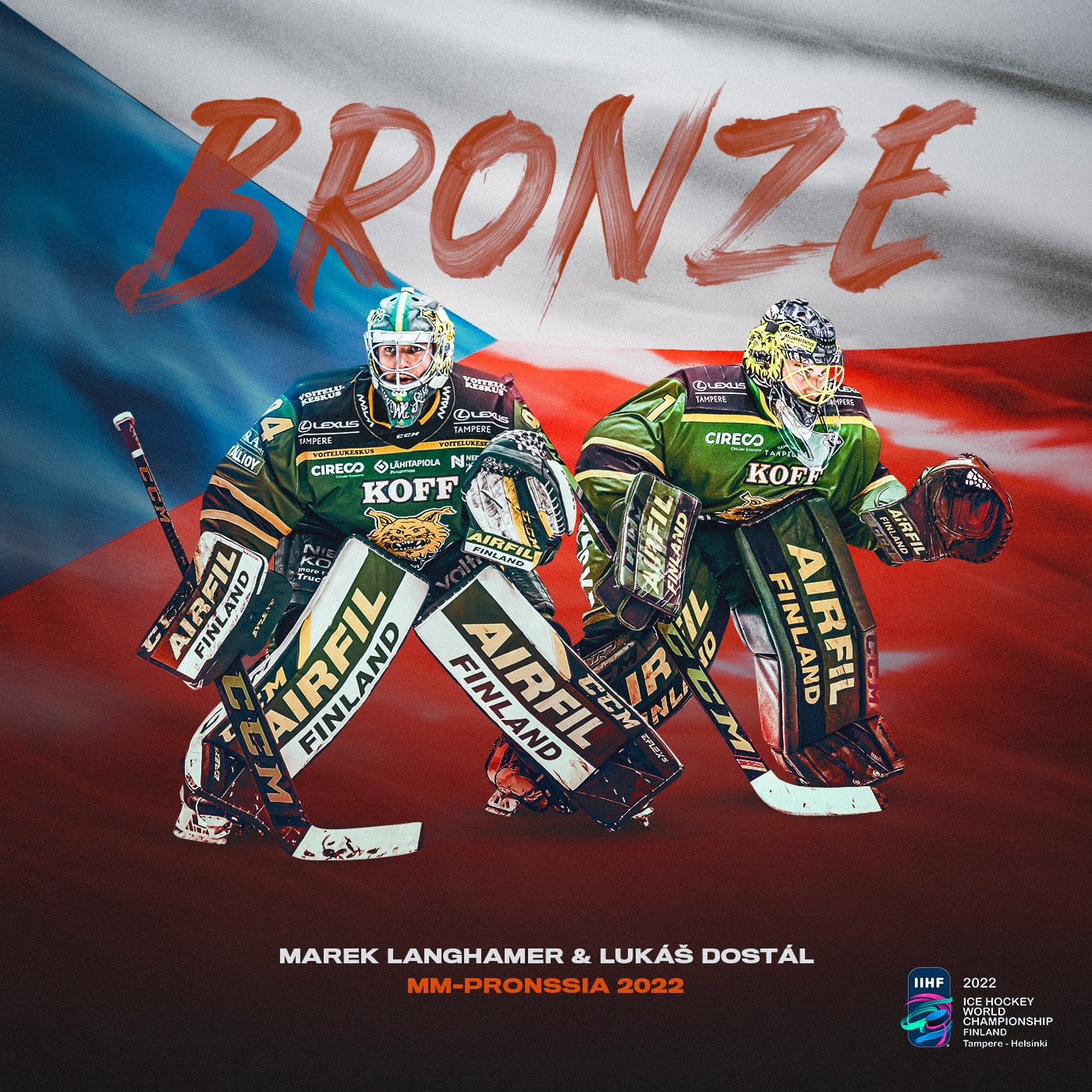 SAKARI MANNINEN IS THE OVERTIME HERO 🇫🇮

The reigning Olympic champions have won #IIHFWorlds on home ice 🥇#FINCAN #IIHFWorlds @Leijonat pic.twitter.com/zcTigBxrGo

— IIHF (@IIHFHockey) May 29, 2022
No one lifts a trophy higher than Marko Anttila 🏆#FINCAN #IIHFWorlds @leijonat pic.twitter.com/WsSIS4bIiS

— IIHF (@IIHFHockey) May 29, 2022