Ilves has signed contract extensions with Santeri Virtanen and Eemeli Suomi. Virtanen agreed on a one-year contract with an option for another year. Suomi's contract covers the next two seasons.
---
Watch Virtanen's and Suomi's interviews: ilves.com/ilves-launch
---
Forward Santeri Virtanen – Contract extension 2023–2024 + option year
Santeri Virtasen's, 23, contract extension covers him through the 2023–2024 season and includes an option for another season. The forward, who joined Ilves from SaiPa on March 2021, has recorded 11 points (4 goals, 7 assists) in 30 Liiga games this season. During his five seasons in the league he has totaled 55 points (26 goals, 29 assists) in 160 regular season games.
Virtanen has achieved silver-medal at the U18 World Championship, gold at the U20 World Juniors and bronze in the Liiga with Ilves last season. He made his debut in the Finnish national team in February 2021. The forward was drafted in the fourth round of the 2017 NHL Entry Draft by the Winnipeg Jets.
– Santeri Virtanen is a very versatile forward and an exemplary team player who can play all attacking positions and different roles and special teams. He has had some disjointed years, but considering that fact Santeri has played very well this season, comments Ilves sports director Timo Koskela.
– In his case as well, it's good to remember that he is only 23-years-old and has his best years ahead as a player. Santeri has all the chances to get back to the national team level in the coming years and we are really happy about his contract extension.
---
Forward Eemeli Suomi – Contract extension 2023–2025
Eemeli Suomi has signed a contract that covers the 2023–2025 seasons and doesn't include an option to move to a foreign club. The 27-year-old forward has scored 30 points (9 goals, 21 assists) in 32 games in the Liiga this season, which is his fifth season as the Ilves captain.
During his eight seasons in the Liiga, Suomi has recorded 290 points (106 goals, 184 assists) in 414 regular season games and 18 points (9 goals, 9 assists) in 34 playoff games. The product of the Ilves junior academy has risen to the eight place in the club's all-time scoring list. The forward, who has played for the national team this season as well, has totaled 9 points (4 goals, 5 assists) in 24 games for team Finland.
Suomi has won the U20 league championship with Ilves in the 2015–2016 season and bronze in the Liiga last spring. He was named in the Liiga all-star team in the 2019–2020 season.
– Eemeli Suomi is an A-class player in the Liiga. He is capable of turning the game around in favour of our team and scoring points game after game. The example he shows has huge value in our team's everyday work and training sessions as well. The captain and leading player, who works hard every day to become better, sets the standard for the whole team, says sports director Koskela.
– We are really pleased that Eemeli still wants to continue in Ilves and take part in taking his home club towards success. He is a top-level player, whose extension is a very important thing for both Ilves and the entire league.
---
Contract situation for the 2023–2024 season
Goaltenders (1)
Jakub Málek 2024+1
Defensemen (6 + 2 options)
Karri Aho 2023+1, Santeri Airola 2023+1, Otto Heinonen 2024, Veeti Hietaniemi 2024+1, Otto Latvala 2024+1, Les Lancaster 2024, Jarkko Parikka 2025, Tuomas Salmela 2024
Forwards (9 + 4 options)
Samu Bau 2024+1, Nikolai Hakala 2023+1, Joona Ikonen 2024, Joona Korhonen 2023+1, Jakub Kos 2023+1, Matias Mäntykivi 2024, Jani Nyman 2024, Eetu Päkkilä 2024, Miro Ruokonen 2024+1, Aku Räty 2024, Eemeli Suomi 2025, Tommi Tikka 2023+1, Santeri Virtanen 2024+1
---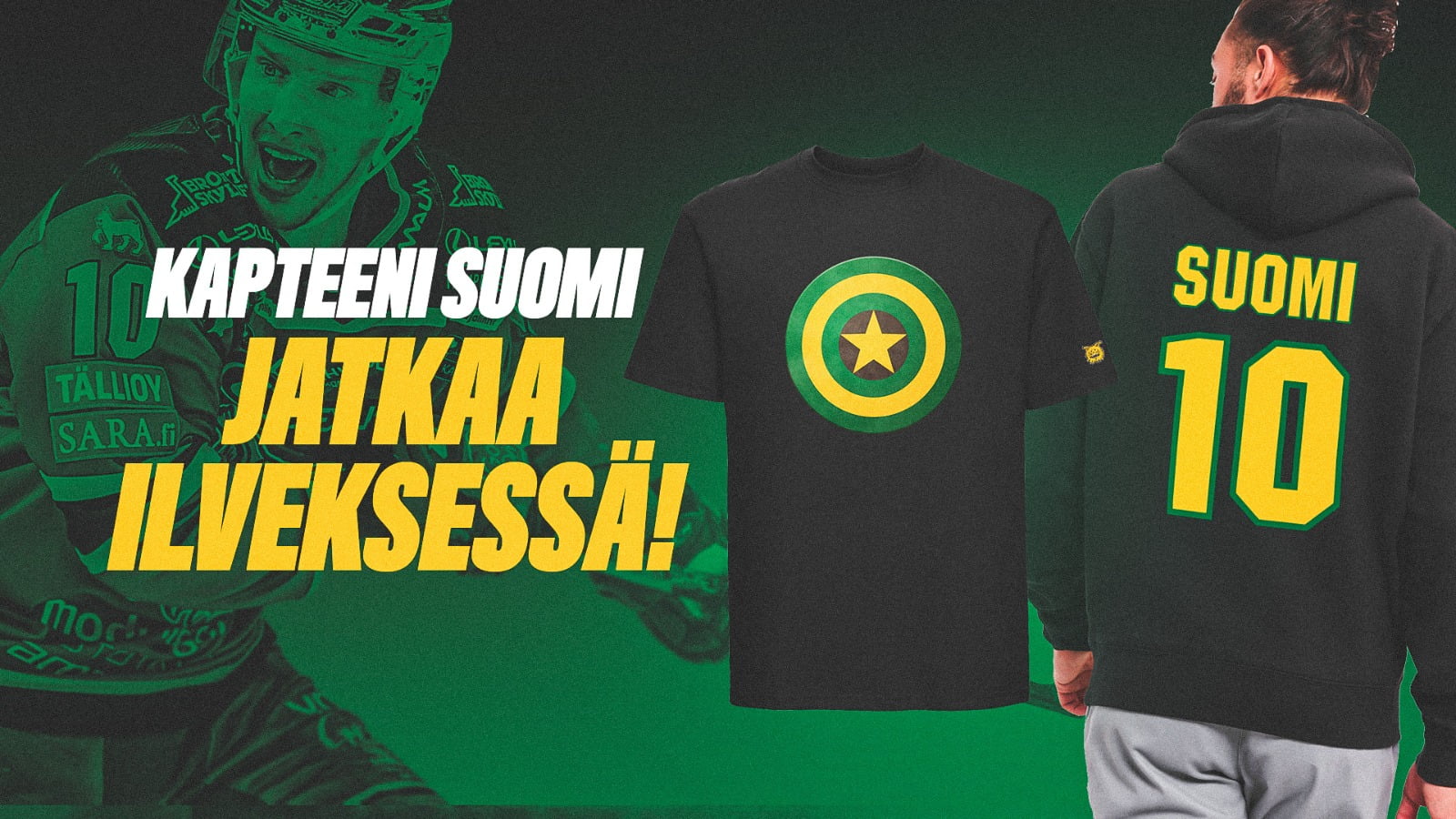 ---
Vihje: tämä voi olla kirjallinen tai suullinen, ja mitaltaan kuinka pitkä tahansa.

➡️ https://t.co/gX2jRRYZgL#Ilves #IlvesLaunch #Liiga pic.twitter.com/DmXZIMIZGl

— Tampereen Ilves (@ilveshockey) February 2, 2023