FRI 30.10. Ilves - Sport
Klubi avoinna klo 17:30
Match begins at 18:30
---
Guests
Tero Luoma, Ilves-Hockey Oy
hallitus
---
Club hosts
Sara ja Ekku
---
Club info
Entrance
Club 360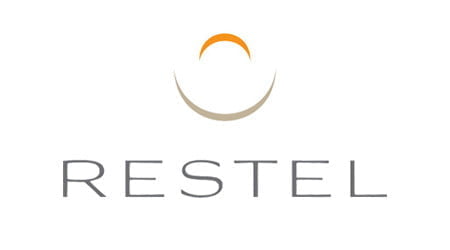 Menu
Cashewpähkinöillä aateloitua versosalaattia ja vadelmavinaigrettea (L,G)
Broilerpastasalaattia ja aurinkokuivattua tomaattia (L)
Teivon lihapullia kermaisessa pippurikastikkeessa ja mozzarellakermaperunoita (L,G)
Hakasen Leipomon maissileipää (L) ja tuorejuustolevitettä (L)
1. erätauolla
Hakasen Leipomon pistaasipullia (L)
Hakasen Leipomon mustamakkara pamppuja (L)
2. erätauolla
Tampereen Lihajalosteen höyrymakkaraa (L,G)
WED 18.11. Ilves - KooKoo
Klubi avoinna klo 17:30
Match begins at 18:30
---
Guests
Panu Raipia, Komediateatterin johtaja
---
Club hosts
Sara ja Ekku
---
Club info
Entrance
Club 360
Menu
Ruokalista ilmoitetaan myöhemmin.
FRI 20.11. Ilves - Kärpät
Klubi avoinna klo 17:30
Match begins at 18:30
---
Guests
Vieraat ilmoitetaan myöhemmin.
---
Club info
Entrance
Club 360
Menu
Ruokalista ilmoitetaan myöhemmin.
---
Club tickets
The club ticket includes the food and non-alcoholic drinks, programme, entry to the club and a seat in the stands. Please contact our sales team directly or send a contact request using the form. Club tickets are also available directly from the Ilves office.
Standing club:
Regular season match €120 + VAT/person
Local derby match €140 + VAT/person
With a table reservation:
Regular season match 140€ + VAT/person
Local derby match 160€ + VAT/person
Programme
The Ilves Club opens an hour before the match begins. The programme for the first hour includes a meal and an interview with the coach. Coffee and pastry are served during the first interval and steamed sausage during the second interval. During the intervals, the Ilves Club presents interviews with guests, and the home team's impressions of the match are heard right afterwards.
The club is hosted by Sara Perttunen, Ekku Lagerstam, Timo Peltomaa and Sami Sandell.
The club is fully licensed.
Membership
A meeting place for local companies in the Hakametsä Ice Arena during Ilves home matches. The club aims to provide member companies with an opportunity to manage their customer relations and develop their mutual interaction. Member companies have access to the comfortable club space, which is open throughout the event.
Entry to the Ilves Club during regular season and playoff matches (does not include match tickets)
Pre-game buffet meal
Interviews with a player and coach before and after the match
Weekly ice time for partners
Trip to an away match
Visibility on the Ilves.com website
Price €2200 + VAT
We reserve the right to make changes.
Cancellations
Reservation cancellations must be made no later than two weeks before the event. For cancellations made after this, we will charge half the normal price. If the reservation is cancelled less than a week before the event, we will charge the full price.